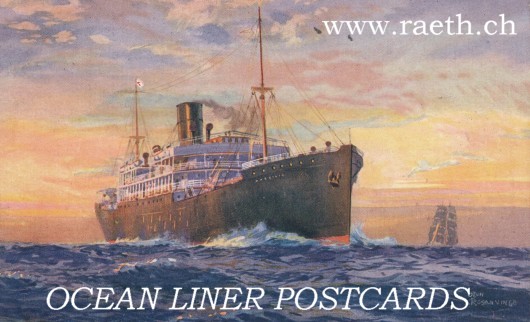 To order a card, first email r.raeth@bluewin.ch to reserve it, giving item number and ship's name.
I normaly respond within less than 24 hours.

All prices are in EURO

Shipping:

Europe
1-10 cards EURO 2.00
11-20 cards EURO 3.00
21-40 cards EURO 4.50
41-60 cards EURO 7.00

Worldwide
1-10 cards EURO 4.00
11-20 cards EURO 6.00
21-40 cards EURO 8.00
41-60 cards EURO 10.00

If you want insurance add EURO 5.00 to the total.

We accept Paypal, direct banktransfer and cash.

Please remember to confirm your order with us by email before making payment!




Reto Raeth
Tuschgenweg 75
8041 Zuerich
Switzerland







Copyright © 2002-2023 by Reto Raeth